HANDSTAND ELITE FOUNDATIONS: YOU'RE READY FOR THIS.
What IS HANDSTAND ELITE FOUNDATIONS
---
If you're finally ready to:

1. Hold your Handstand for 1 minute and longer...

2. Float up and hold your Handstand from ANY entry...

3. Transition between different shapes of your Handstand...

You need to learn about an important chemical that your brain already produces, known as Myelin

You'll learn all about Myelin in just a minute, but first: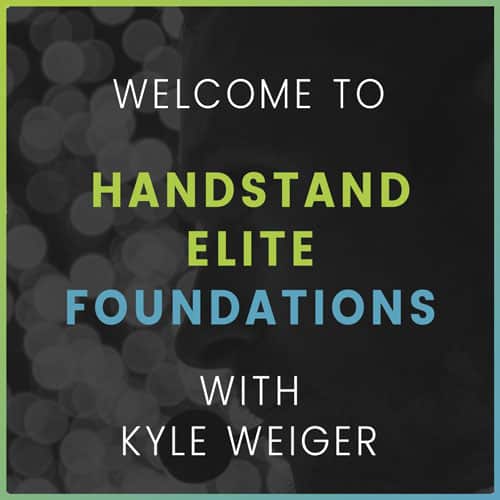 So you're at a point where you can kick up and catch your balance for a few seconds, and now you want to know what's next in your Handstand progress...Well, you are EXACTLY who I built The Handstand ELITE FOUNDATIONS program for!
To hold your Handstand for 1-minute and beyond, you need to myelinate your brain, nerves, and muscles in the right way. Simply put, your Handstand ELITE FOUNDATIONS course gives you all the tools you need, and the best proven training methodology for progressing your Handstand skills!
Workout Package
---
Your ELITE FOUNDATIONS programming has been strategically segmented into 3 specific videos that you'll do on rotating cycle, over several weeks of your training. Each video serves a deliberate purpose in optimizing your overall training regimen. Your ELITE FOUNDATIONS videos are as follows: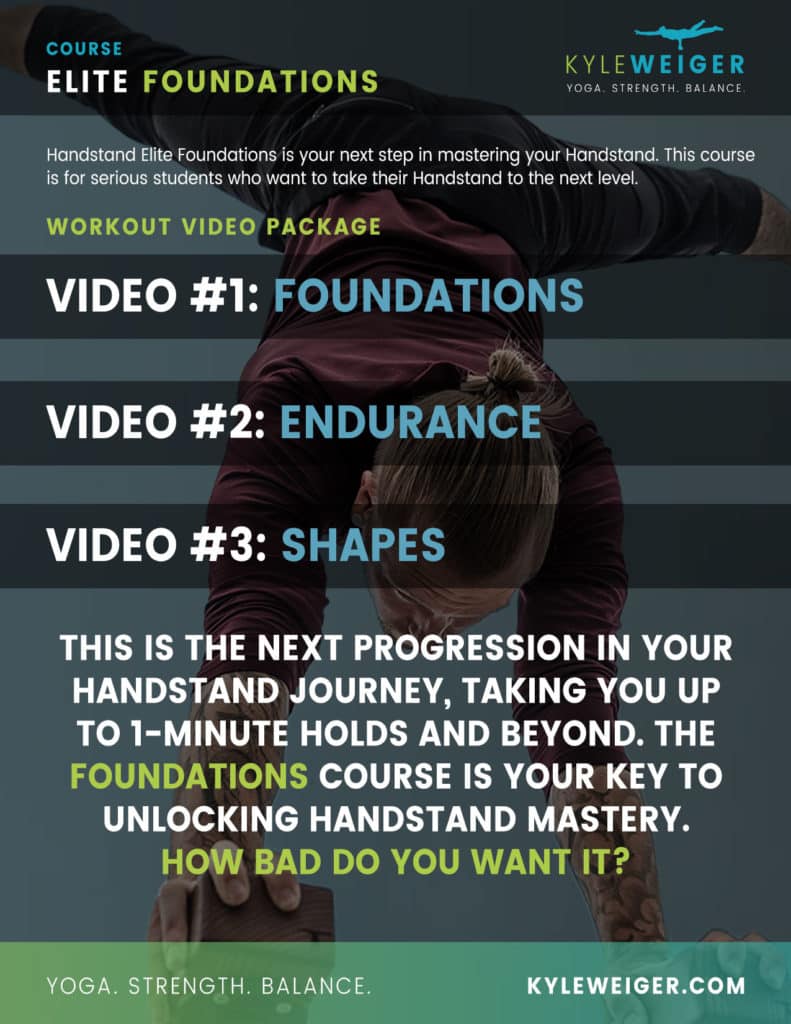 Each video includes your warm-up, workout, and cool down. When done in the protocol outlined for you, they are the 3 most powerful Handstand training videos available for teaching your body how to Handstand for longer. Before we dive into why the regimen works so well, let's take a look at the breakdown of each video in the program!

Handstand ELITE FOUNDATIONS focuses on strength building and skill acquisition, based on scientific research around a beautiful little chemical structure known as MYELIN. Now, you may have never heard of Myelin before, but every single time you've ever learned to do anything,
Myelin was responsible.

In the ELITE FOUNDATIONS course you'll learn how and why training smarter leads to faster skill acquisition!

---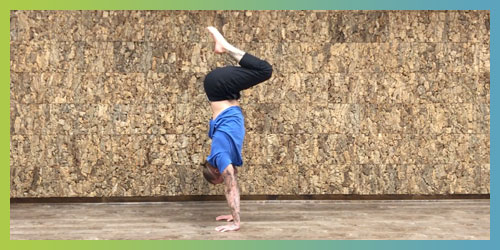 Workout 1: Foundations
This video is the most important in the entire set! Building a solid foundation in your Handstand entries of Scissor, Tuck, and Straddle is how you progress to the bigger tasks. Much like the name implies, this video is the building block for the rest of the package, and is your go-to workout!
Workout 2: Endurance
Up next is the Endurance piece of your training. It's one thing to kick up and hold for a few seconds, but this video teaches how to get the most out of your stack and stay up for longer as you approach the coveted 1-minute free-standing hold!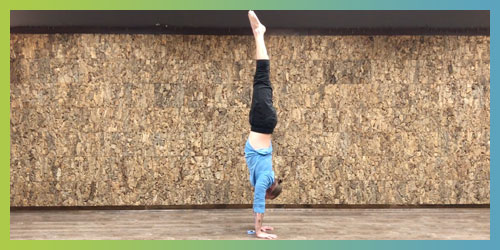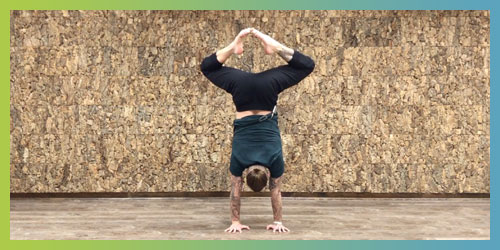 Workout 3: Shapes
After you've built your Foundations and increased your Endurance, now it's time to introduce new combinations of shapes into your regimen. This video takes you through a series of dynamic Handstand shapes that you can tie together for longer routines!
MYELINATING PROTOCOL
---
This program will give you the exact set of drills that will SYSTEMATICALLY INSTALL HANDSTAND INTO YOUR BODY. You'll get a longer freestanding Handstand, along with new shapes that will open up huge doors for your practice, happily myelinating each circuit along the way!

Did you know that you actually started the Myelination process in your body when your mom was about 29 weeks pregnant with you, and you've been doing it ever since!? So what exactly is "Myelin"? Think about it like this:

1. Every physical movement you do is simply an electrical signal that travels from your brain, through a chain of nerve fibers, and talks to your muscles, telling your muscles what to do.

2. Myelin is the insulation that wraps those nerve fibers and increases your strength, speed, and accuracy of the electrical signal associated with the movement.

3. The more you fire a specific movement (electrical circuit), the more myelin optimizes your circuit, and the more fluid your movements become.

Each time you repeat a movement, your Myelin is right there making sure it fires better with each repetition. So here is your ELITE protocol that outlines the exact programming you'll do so you can finally unlock the next layers of your practice.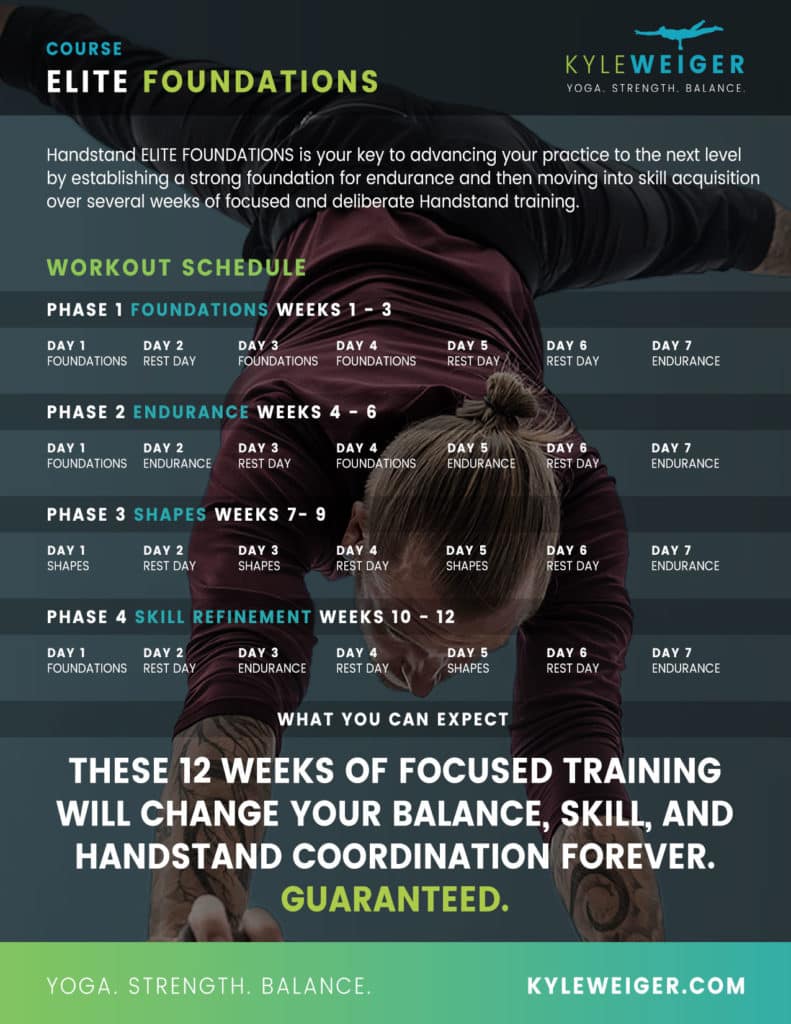 The strength you'll develop in the next 12 weeks will accelerate your progress for a lifetime to come, so you'll finally be able to hold steady whenever you want!

WHO IS HANDSTAND ELITE MADE FOR?
---
WARNING: This course is for you only if you're serious about becoming a better Handstander, and are ready to train a more advanced practice.

This program does come with a few prerequisites, so if you're able to do the following 4 things regularly, you're ready to take on your ELITE FOUNDATIONS training program!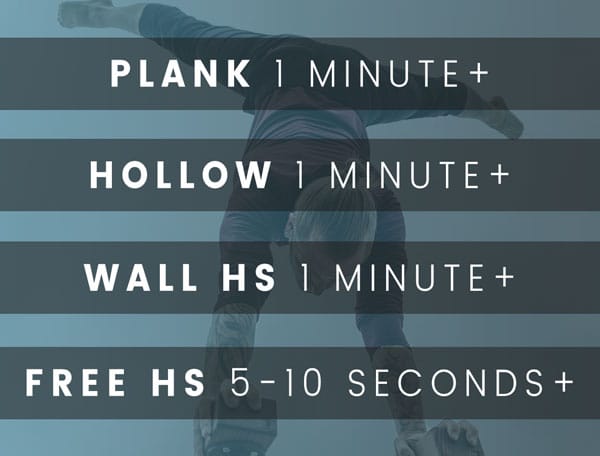 If you can check these 4 boxes AND you want to learn how to advance your practice, I want to you to grab this course today. Plain and simple.

What awaits you on the other side of this choice is an entirely new level of mastery and control in your body, well beyond just kicking up and holding for a few seconds.

By the end of this training, you're going to feel a true sense of ownership over your Handstand line!

WHERE DO I PRACTICE?
---
Literally Anywhere.

This course can be done from your desktop, laptop, tablet, or phone, so you can train your Handstand at home or on the go! Many students prefer the safety and comfort of the home environment, while others thrive by taking the program to the gym with them on their mobile device.

The important part is that YOU get to choose!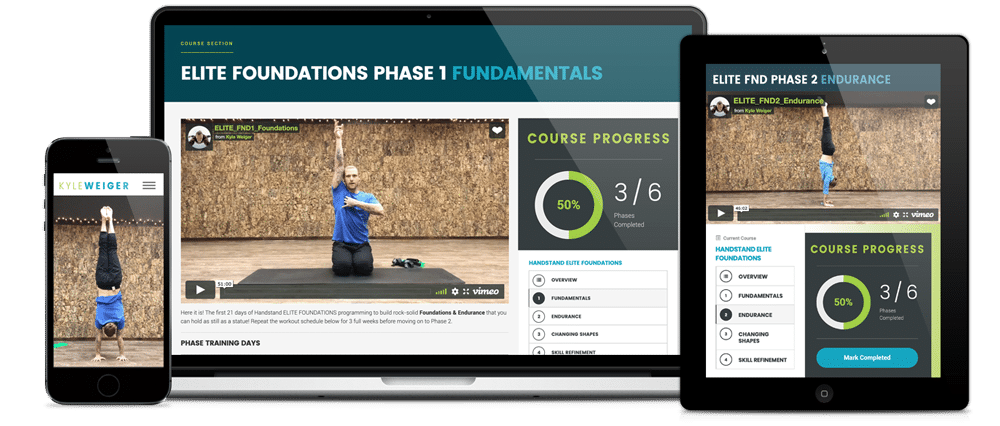 Each video has been optimized for efficiency and putting in HIGH-QUALITY reps so your body can learn Handstand correctly, unlike some coaches who would have you do thousands of reps done poorly. ELITE FOUNDATIONS will be the most effective and efficient Handstand training you've ever done, without a doubt!

BONUS #1: DOWNLOADABLE CONTENT
---
When you become a member of the Handstand ELITE family, I know you're a serious student, so I want to give you hard-copies of your workout videos so you can practice even when you go someplace with slow internet connectivity!

It's one thing to be able to stream videos in your home when you're on your own WiFi signal....but what about when you travel? I don't want students as dedicated as you using up your entire data plan! And YES, I'm aware that it's extremely risky of me to offer this, and I DON'T CARE. Your progress is more important to me than anything else, so YES, I'm willing to give you the downloadable version of the program!


You'll get access to a very private DropBox folder of the entire ELITE Program upon request, no questions asked. The ELITE FOUNDATIONS family gets all the VIP treatment!
A $500 VALUE!
BONUS #2: VIDEO COACHING
---
You are going to accelerate your Handstand skills with the techniques in the training videos alone so fast you won't believe it. You'll feel simultaneously lighter and stronger than ever before....And I want to give you a very special gift on top of that: Live Coaching!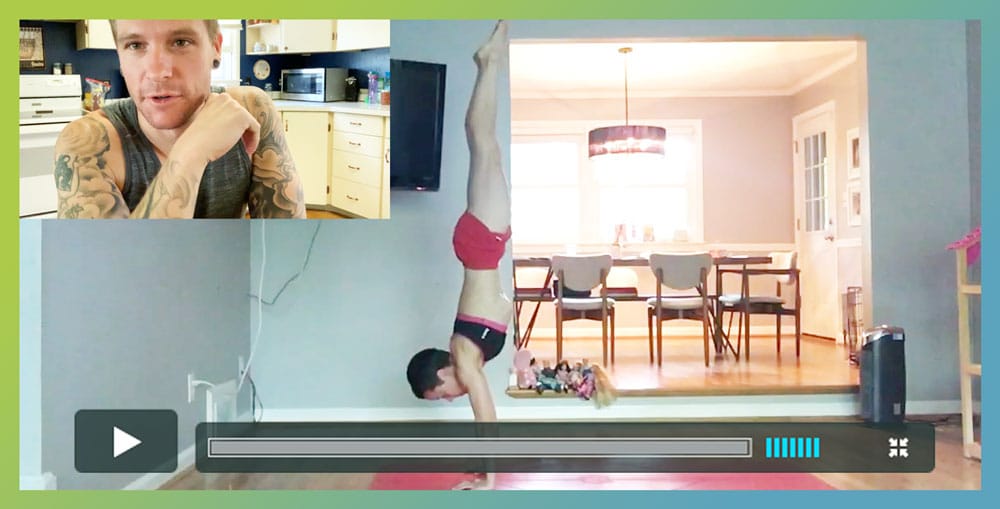 When you and I connect via video, it gives us the opportunity to fully break down and diagnose your Handstand, and tell you EXACTLY what you personally should be focusing on in your practice. It's honestly my favorite part of my job, and I can't wait to connect with you!

Your 2 session will last 30-minutes and take place roughly at the 4-week and 8-week mark. You and I will dial in the exact scheduling date/time after you sign up, and you will leave your session with 2 - 3 homework assignments to accelerate your personal Handstand practice.

A $300 VALUE!
BONUS #3: RETREAT DISCOUNTS
---
Every year I host 2-3 live destination retreats focusing on Handstand, Movement, and Goal-Setting. I want to give you $200 OFF ANY RETREAT EVER just for grabbing your online Handstand course today!

Your retreat destinations include Mexico, Costa Rica, Bali, and many more! This $200 discount is good for as many retreats as you want to participate in, and this offer never expires!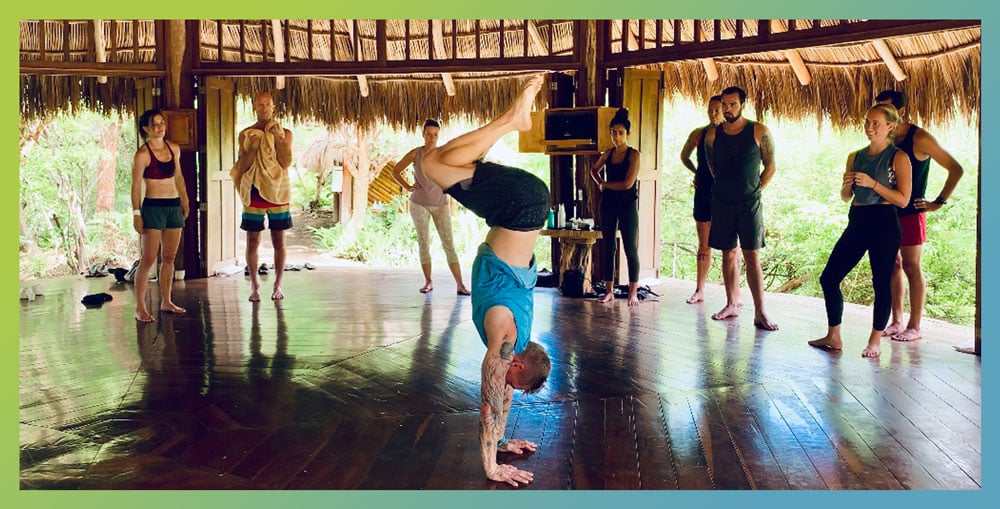 A $200 VALUE!
INVESTMENT
---

Traveling the world to coach Handstand is my full-time job, literally. So for the ELITE FOUNDATIONS training, I charge yoga studios and fitness facilities a standard cost of $2000 - $3000 to come in and do this same protocol with their students. And even though you're going to get the same coaching that my live students get, this program will NOT cost you anywhere near $3000 like my live group trainings.

And when I work with private small groups for Handstand retreat intensives, the total cost per individual is between $1800 - $2000. So when I tell you that the ELITE FOUNDATIONS video series is the best bang for your buck, I'm totally serious.

For today, you get the total package of:

3 Master Training Videos!

---
DOWNLOADABLE CONTENT

---
2 LIVE COACHING SESSIONS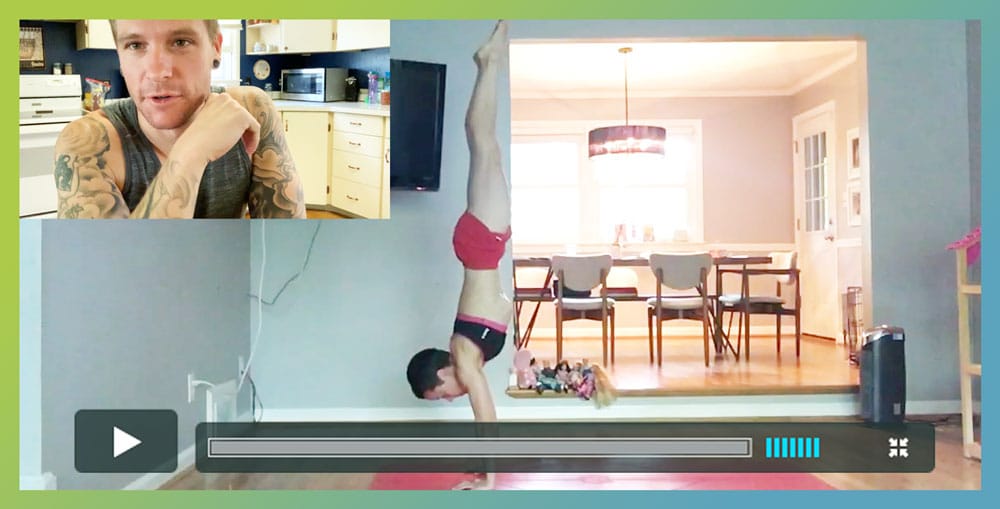 ---
$200 RETREAT DISCOUNT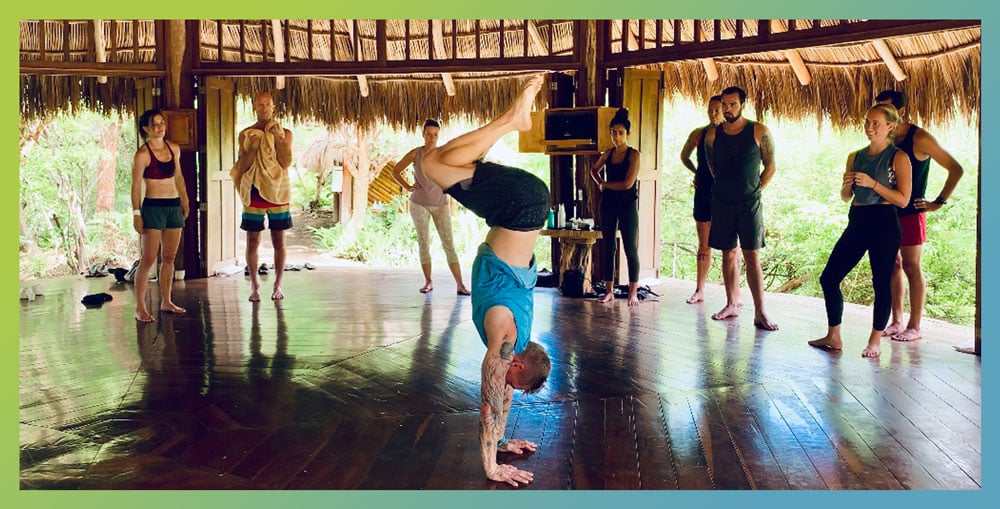 ---
COURSE + BONUSES: $1000 USD
75% OFF TODAY!
ONE-TIME PURCHASE. UNLIMITED ACCESS FOREVER
ONLY $250 USD!
---
Here's How:

1. Click the "GET IT NOW" button and your coupon code ELITE75OFF is already activated for you!

2. Just simply enter your billing info.

3. Click the COMPLETE ORDER button and you're already on your way to nailing your Handstand. Easy!


GET IT NOW!

---
Now, because this program comes with a FREE Coaching Sessions AND there are only so many hours in a day, this is not your typical online video series. The live video coaching component means that I can only accept a certain number of students in the ELITE Protocol, and if you've watching this far, I want you to be one of them.

So put the excuses aside, take a stand, and commit to your practice. Click the green button and get started on the next phase of your Handstand Journey today!!
15-DAY MONEY-BACK GUARANTEE
---
Follow this regimen for 15 Days, document your results, and if you're not 100% satisfied with your progress, I will refund your purchase price, no questions asked!


In fact, because I've done this training with so many students and I know how fast it works, here's my personal cell phone number: 657-215-5717. Call me. I'm serious.

Why am I so willing to give you my number?? Well, this is going to sound crazy, but I've never had anyone do this program and not see immediate results in the first 15 days!

**15-day policy is void if downloadable videos are requested, for obvious reasons.**
WHAT ARE PEOPLE SAYING?
---
Don't take just my word for it. Here's a few my students talking about their experience with my programming and methodology.

Mara - Media Designer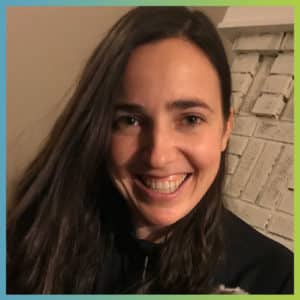 "I really enjoy that the class is both a full-body workout and a mind workout. On the mental side, it keeps me interested. I feel I am learning about the complexities of handstand in a way that will make permanent changes to my movement and the understanding of my body. Kyle's coaching is detailed but not overwhelming. On the physical side, I am challenged, and sweating, and just a bit sore between workouts."
---
Grace - Kickboxing Instructor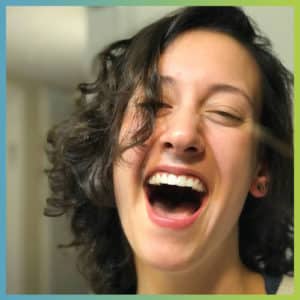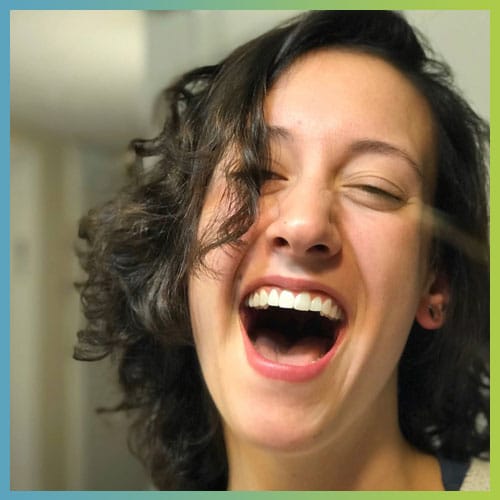 "I've finally found the key tool to make my handstands a reality after 5+ years of headstands/handstands against the wall. I tried doing my own research and have sought out help from yoga studios in my area. Kyle will no doubt get you from where you are to where you want to be in your handstand journey. I can feel myself getting stronger every day in mind, body, and spirit. Easy!"
---
Chloe - PT Student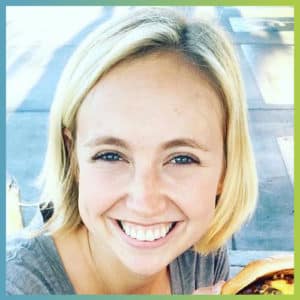 "I've been training with Kyle for a long time and I can tell you that I went from being afraid to kick up without a wall into being able to hold my one-minute Handstand in the middle of the room! His techniques and approach to training just flat out works!"
---
Khary - University Professor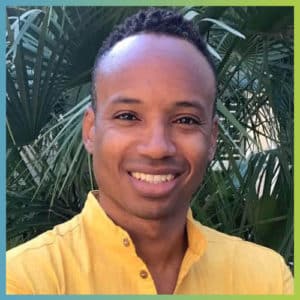 "The great thing about Kyle's class is that his approach to it is very organized & tiered. He just doesn't give you a bunch of stuff and say 'Ok now do it'. I'd really recommend this course to anyone who's looking to bring some integrity to their Handstand."
---
Danielle - Personal Trainer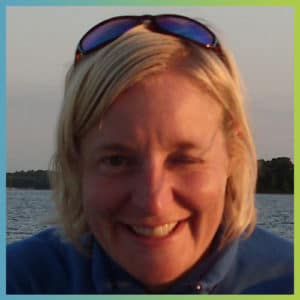 ""I've been learning and practicing handstands for almost 1 year but still haven't been able to float a free-standing handstand for more than 10-12 seconds. I originally signed up for Kyle's Handstand course as a way to learn some new drills and to increase my strength for HS. The drills I learned in just the first 2 weeks have already helped me increase both my strength and my awareness for my HS practice. This program is fabulous! His videos are awesome and his attitude is absolutely refreshing. I look forward to continuing this process and seeing what the future holds!"
---
Geoff - Woodworker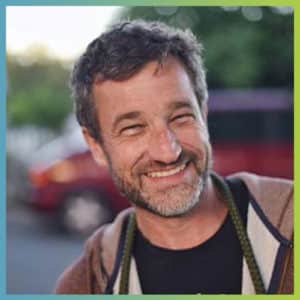 "I would really recommend this course to ANYONE who wants to do a Handstand. A lot of people think it's a lot harder than it actually is, and that with a good solid foundation, Yes you can do it!"
---
RETAIL VALUE: $1000 USD
75% OFF COUPON CODE BELOW!
ONLY $250 USD!
---
Here's How:

1. Click the "GET IT NOW" button and your coupon code ELITE75OFF is already activated for you!

2. Just simply enter your billing info.

3. Click the COMPLETE ORDER button and you're already on your way to nailing your Handstand. Easy!


GET IT NOW!