ONLINE HANDSTAND COURSE: 56% OFF FLASH SALE!
"I'll never be able to do that!"…Watch this video first.
SALE ENDS SOON!! SO GET YOURS NOW AND KEEP IT FOREVER!
HOW IT WORKS
---
This Handstand course gives you the best at-home resources to commit to your Handstand. It combines the strength techniques of Gymnastics with the focus of Yoga so you can float into Handstand on-command with no wall. If you've been waiting for your perfect path to Handstand, it's finally here.

This is the 6 Weeks To Handstand Workout Guide. It tells you the entire workout protocol, and it even includes your vital rest days for the smoothest experience possible.
To meet your Handstand with unwavering confidence, you need to have a plan! This Handstand course takes the guesswork away, and does all of the planning for you.
Why 6 Phases?
---

This course is designed like a romantic relationship for a reason. Handstand needs to be flirted with, courted, and romanced, so you can develop a deep and intimate understanding of it.

You'll progress through 6 distinct Phases of Handstand training, each building on the previous Phase. These Phases will make you rethink what's possible about your body. They work like this:
Phase 1: Flirting
The Flirting Phase will introduce you to foundational Handstand movement patterns and sets you up for HUGE success in later Phases. This is where you start to build your relationship to Handstand with smart training patterns.
Phase 2: Dating
Ok, so you finally worked up the courage to ask Handstand to dinner and drinks. I have some good news....Handstand is into it. Phase 2 is where you will start to accelerate your strength and balance and introduce new skills & drills!
Phase 3: Getting Serious
From the physical standpoint, you can consider this a Load Week. We increase the rep count and complexity of drills. Phase 3 will definitely be the most intimate training week you've had so far.
Phase 4: Healthy Space
After 3 weeks of increasing intensity in your Handstand training, you've earned a very well-deserved De-Load Week. You will deliberately tone down the training days and mix in more mobility and flexibility training, so you can bounce back stronger than ever next week!
Phase 5: Romance Ignited
Reunited....and it feels so good! After your De-Load week, you will be in the prime state for the acceleration cycles of the final 2 Phases, stepping up the intensity on your Plank/Hollow/Handstand holds, along with introducing some dynamic hand balancing.
Phase 6: Falling In Love
At this point, you and Handstand are officially "a thing". In this final Phase of your training, you will work on skill refinement and locking in the finer points of your Handstand. This is where the whole puzzle comes together.
Supplemental Videos
---
These 2 videos bring balance to your Handstand practice so you can build momentum week after week with no lapses in forward progress!

Handstand is A LOT more than just your muscles. It's your entire body and mind working as one cohesive ecosystem, so these 2 supplemental videos make sure you're in the best overall health!
Essential Joint Health
Every Handstand workout starts with Essential Joint Health. This video the biggest key to your Handstand. EJH intelligently prepares your body for Handstand. Healthy Joints = Healthy Handstand!
Yoga & Meditation
Your off-days focus on your holistic ability to move your body. Yoga is the best compliment to a rigorous Handstand course because it puts your Central Nervous System at ease. You conclude with a meditation on positive mindset.
Workout Protocol
---
Each of your workouts follow my proven progression system so you can adapt each week as you teach your brain and body the movement pattern of Handstand. It's the smartest way to train that gets the fastest results! Here's the format:
This is the same routine that I follow in my own personal Handstand training, and it's what you'll be doing to ensure that you hit your Handstand...Why? Because it just works.
Who Is This Handstand Course For?
---
You. Seriously.

Since January 1st 2018, 2688 people in 38 countries have picked up this course! Everyone from Yogis to Crossfitters to Gymnasts to Fitness Enthusiasts. When you pick up this course today, you'll be joining a massive community of like-minded people that are all on their path to conquering Handstand, just like you!

Before you go any further, CLICK PLAY on the video below and take a look at what my students are saying: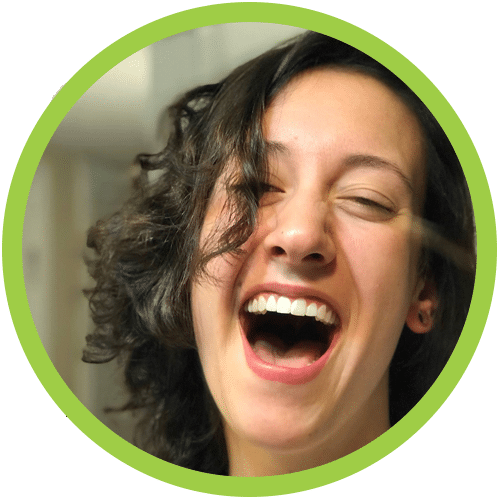 "I'm entering Phase 3 of 6WTHS right now and I've finally found the key tool to make my handstands a reality after 5+ years of headstands/handstands against the wall. I tried doing my own research and have sought out help from yoga studios in my area. No studios around me offered JUST a handstand class, and nothing seemed to be working for me. Kyle will no doubt get you from where you are to where you want to be in your handstand journey. I can feel myself getting stronger every day in mind, body, and spirit. Easy!"
Grace - Kickboxing Instructor
---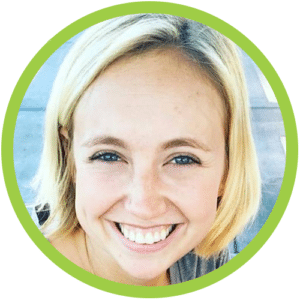 "I've always been afraid of kicking up in a yoga class and toppling over. And in this course I learned that Handstands aren't as scary as I thought they were! It's all about play and finding your line. I came away with a lot of great drills I can do in a yoga class if I want to. I can do my Planks & Hollows at home if I need to! Just overall a really great course!"
Chloe - Physical Therapy Student
---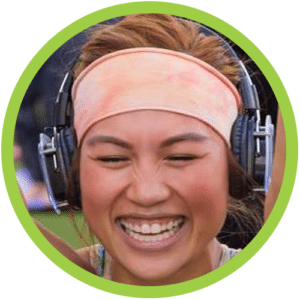 "Before 6WTHS I had zero experience with Handstand other than looking at people's pictures on Instagram. I was surprised at the trust I was able to build within myself, and that confidence was really what set off the Handstand. I would recommend this course to anyone!"
Juliet - Yoga Student
---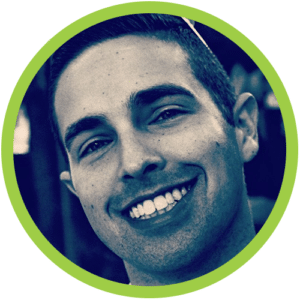 "In 6WTHS, I learned a lot about consistency. It's crazy how in just 6 weeks you can make so much physical and mental progress. It was so fun and so physically challenging at the same time!"
Isaac - Nutritionist
---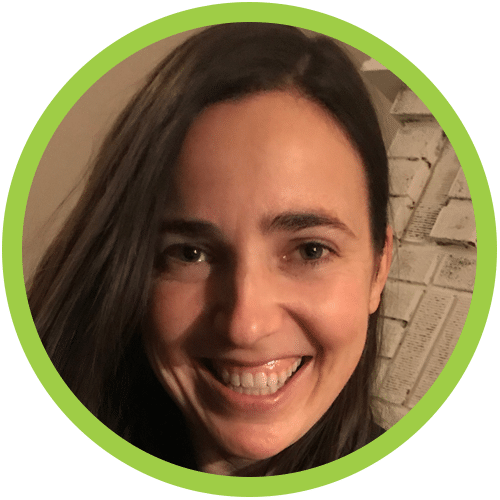 "I really enjoy that the class is both a full-body workout and a mind workout. On the mental side, it keeps me interested. I feel I am learning about the complexities of handstand in a way that will make permanent changes to my movement and the understanding of my body. Kyle's coaching is detailed but not overwhelming. On the physical side, I am challenged, and sweating, and just a bit sore between workouts."
Mara - Media Designer
---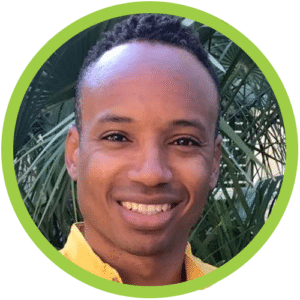 "The great thing about Kyle's class is that his approach to it is very organized & tiered. He just doesn't give you a bunch of stuff and say 'Ok now do it'. I'd really recommend this course to anyone who's looking to bring some integrity to their Handstand."
Khary - College Professor
---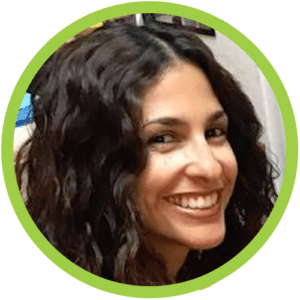 "Prior to 6WTHS my only experience with Handstand was kicking up to a wall and that was it. I never wanted to try any other way, and definitely not in the middle of the room"
Bobbie - Yogi
WHERE DO I PRACTICE?
---
Literally Anywhere.

This course can be done from any desktop, laptop, tablet, or phone with internet capability, so you can train your Handstand at home or on the go! Many students prefer the safety and comfort of the home environment, while others thrive by taking the program to the gym with them on their mobile device.

The important part is that YOU get to choose!
Upon logging in, you not only get access to the workout videos and PDF workout guide, you also get our custom tracking system that shows up on your Dashboard so you know exactly where you're at in your progress! After each Phase, simply click the "Mark Complete" button and you'll be prompted to the next phase of your training. It's that easy!

About Kyle
---
Kyle Weiger is on a mission to show you that you are far stronger than you think you are. And not just in a rainbows-and-unicorns-motivational-speaker kind of stronger....more like a belief-shattering breakthrough "Holy Sh*t! I can't believe I just did that!" kind of stronger.

Kyle teaches Handstand course workshops around the world at Yoga studios, Festivals, CrossFit Boxes, and Fitness Facilities alike. Regardless of the setting, his methodology and approach to learning Handstand just flat out works for students of all shapes and sizes.
How Can I Be Sure?
---
Good question. And a totally valid one. Let me give you this:

If you do this entire course and don't come out on the other end with the strongest and best Handstand you've ever had in your entire life, I will refund 100% of your money with no questions asked.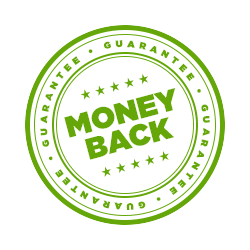 In fact, because I've done this training with so many students and I know how fast it works, here's my personal cell phone number: 657-215-5717. Call me. I'm serious.

Why am I so willing to give you my number?? Well, this is going to sound crazy, but I've never had anyone complete the full course and not come out with the best Handstand of their life. So yeah, I'm all in on this.
Pricing
---

My private rate for Handstand training is $200/hour. Multiply that by 6 weeks of multiple trainings per week, and the price tag gets to $2000+ pretty quickly...

I also coach the 6WTHS in-person group trainings, that meet once a week for workouts without 24-7 access to any streamable videos, and that course costs $400...

And because you've made it this far, I know you're dedicated to nailing your Handstand, so I want to give you:
The 6 Phase Workout Program

Essential Joint Health & Yoga Videos
The 6-Week Workout Guide
---
BONUS #1: FREE PERSONALIZED ASSESSMENT!!
That's right.

When you pick up your 6 Weeks To Handstand course right now, you also get a personal Handstand assessment for absolutely free. Here's why:

Your body is different and unique than anyone else's, so it only makes sense that you progress fastest with personalized coaching. Simply, all you do is email me a photo or video of your Handstand after the first couple of weeks, and I'll email you back with personalized coaching and corrections for your fastest path to a Handstand you can hold with confidence!
---
BONUS #2: MEMBER FORUMS!!
Meet Your Tribe.

As an additional means of support and inspiration along your Handstand journey, you get access to the on-going Handstand chats and discussions that will help you along the way!

It's scientifically proven that making physical progress in any program is accelerated when you have a community of supportive motivators going through the experience with you! Thus, when you pick up 6WTHS you will be invited into our amazing community!
---
BONUS #3: RETREAT DISCOUNTS!!
$200 Off Any Retreat!

Every year I throw 2-3 live destination retreats focusing on Handstand, Yoga, and Goal-Setting...and I want to give you $200 OFF just for grabbing your online Handstand course today!

Your retreat destinations include Mexico, Costa Rica, Bali, and many more! This $200 discount is good for as many retreats as you want to participate in, for as long as I do them! Thus, even if you do 1 retreat with me over any amount of time, that's $200 OFF and you've already made back the sale price of the course, just for taking action today!
---
RETAIL $400 USD
NOW 56% OFF
ONLY $175 USD!
SALE ENDS SOON SO GRAB YOURS NOW!
AND YES, YOU GET TO KEEP IT FOREVER!
SO CLICK THAT MARVELOUS GREEN BUTTON!
---
Here's How:

1. Copy/Paste your coupon code: 6WTHS175KW and enter it at checkout, along with the rest of your billing info.

2. Click the APPLY COUPON button to activate your 56% OFF discount.

3. Click the COMPLETE ORDER button and you're already on your way to nailing your Handstand. Easy!


GET IT NOW!




You've wanted this for long enough. It's time to make up your mind to conquer Handstand once and for all. Click the green button above and make today the day that you prove to yourself that you can do anything you put your mind to. You got this. Easy.