FOUNDATIONAL COURSE: 30-MINUTE HANDSTAND BASICS
GET IT NOW!

BUILD YOUR STRENGTH IN JUST 21 DAYS!
WHO IS THIS PROGRAM FOR?
---
If you've already done my 4 Simple Handstand Movements video and found it really challenging, then this 30-minute routine is your best next step! Consider this your Pre-Handstand conditioning.

Our one and only focus with this program is: GETTING YOU STRONGER!

You'll be surprised how quickly you'll see the gains in your strength once you start doing this routine regularly. Here's what you can expect: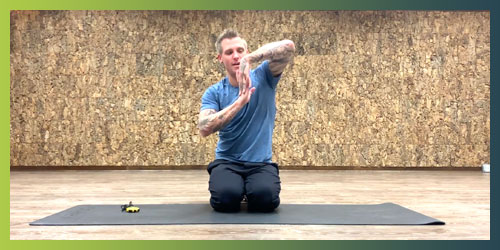 STRONGER WRISTS
This is a key element in your Handstand journey. Over the next couple of weeks you'll learn the fundamental wrist conditioning drills that you'll be using in all of my Handstand programs! We literally make you stronger from the ground up!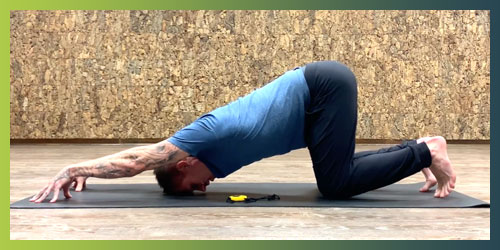 MORE MOBILE SHOULDERS
Your shoulders are the most important part of your Handstand, plain and simple. So this routine gives you the exercises for not only making them stronger, but making them more mobile as well!!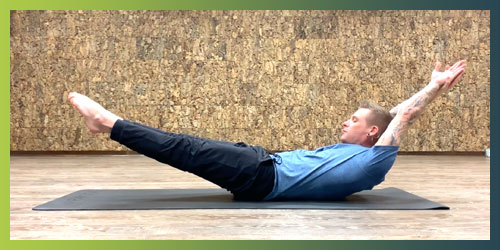 A ROCK SOLID CORE
The final piece of the puzzle to lock in is your midsection. Having a stable core is how you'll eventually stay up in your Handstand for longer, so this section of the routine will strengthen your mid-body...not to mention tone up your stomach muscles!!
WORKOUT PROTOCOL
---
This program works fast, and in just 21 days you'll already start to see incredible results in your strength!

Once you can do the full 30-minute routine from start-to-finish, without taking any breaks, then you're ready to start practicing more intermediate Handstand drills and prepare to start kicking up!

When you grab your copy today, I'll send you this PDF that you can print or keep on your desktop as a reminder, and motivation to put on the daily work!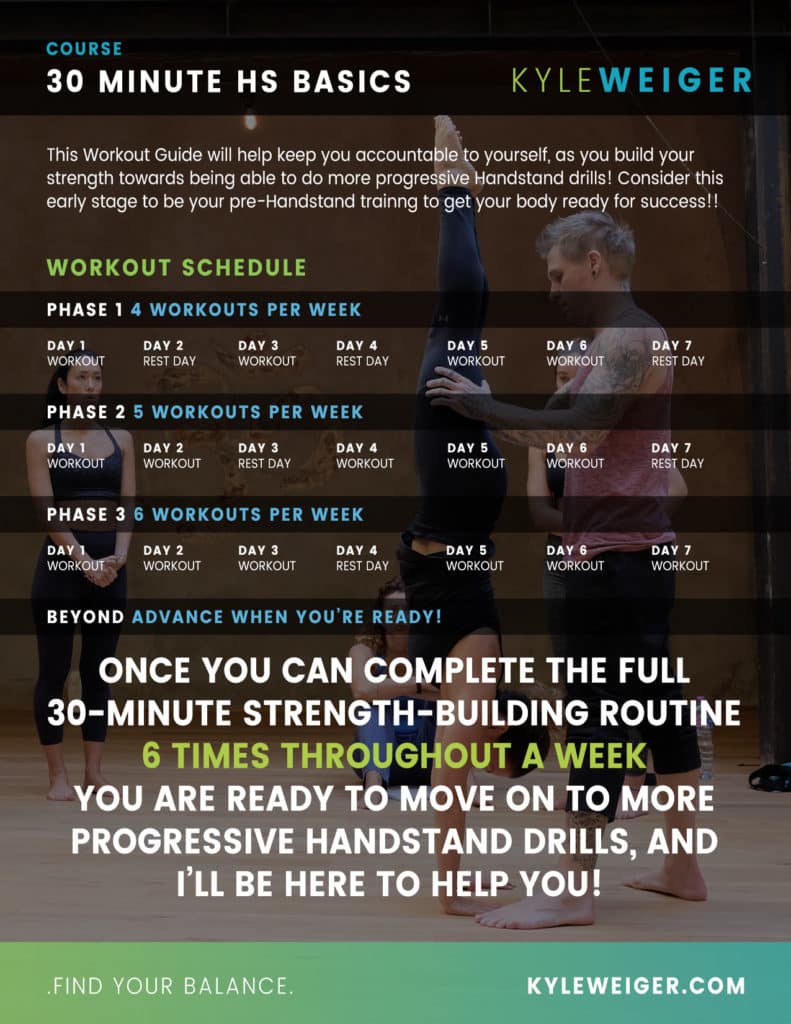 If you want to take longer than 21 days, you are totally at liberty to do so.

Or if you get to 6+ workouts in a week no problem, you can move on sooner if you like.

No matter what, once you purchase the program you get to keep it forever, so you get to move at your own pace! And just like every course I make, it's mobile-friendly so you can take it with you on any device!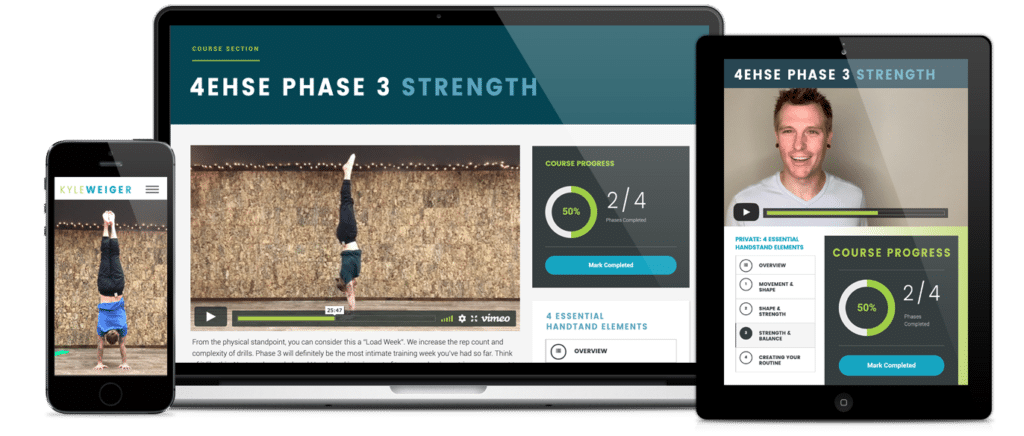 The workout video is already done for you. The schedule keeps on you track. And you can literally take it with you in your pocket.

All your bases are covered!
PRICING
---
I want to make this decision as easy as possible for you. Plain and simple.

So instead of the retail price of $49 for this training, today I have a much better deal for you!

COURSE RETAIL: $49 USD
HUGE DISCOUNT TODAY!
ONE-TIME PURCHASE. UNLIMITED ACCESS FOREVER.
ONLY $7 USD!
GET IT NOW!

---
Here's How:

1. Click the "Get It Now" button above and your 86% OFF coupon code 30MHSB86OFF is already activated for you!

2. Just enter your billing info and click the COMPLETE ORDER button and you're on your way to nailing your Handstand.

3. You'll be taken to your Member Dashboard where you can access your Handstand Course right now. It's that easy!
At only a $7 investment and 30-minutes a day, this one's a no-brainer!