ONLINE HANDSTAND COACHING!
HANDSTAND COACHING STUDENTS
---
Handstand Coaching students are driven, focused, and ready to put in the work. So let me start by saying that I only accept 8-10 students into my private Coaching program at any given time, and I only work with students for a minimum for 3 months...so if this level of Coaching and commitment are what you're looking for, keep reading.

This program is open to students who have been practicing Handstand a minimum of 1 year, and can already achieve some level of balance, with or without the wall. Is that you? Well let me be the first to say welcome home!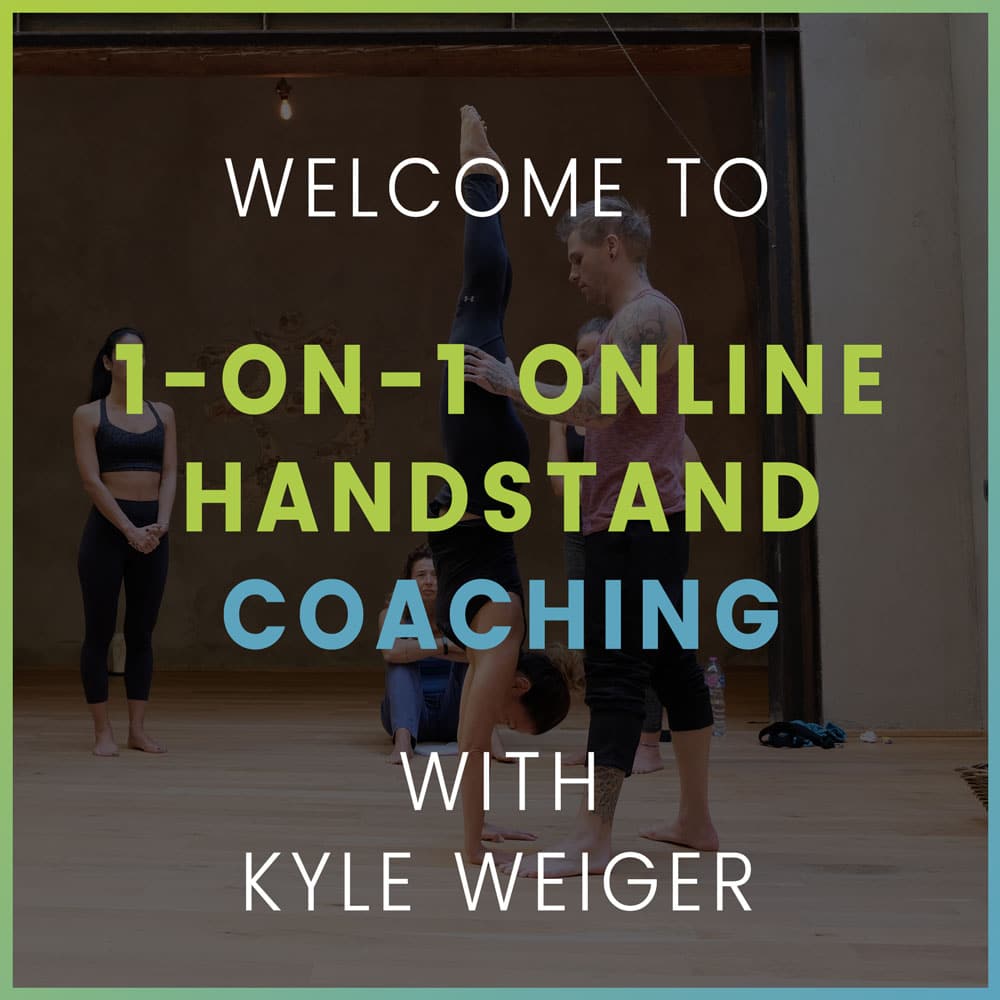 Your Handstand progress is a product of your own work + your coachability.

I cannot even begin to tell you how fast I saw own practice accelerate once I took on an actual Handstand Coach to:

1) Teach me the best ways to train, and

2) Hold me accountable to staying on my regimen!

Personalized Coaching + hard work truly is the fastest way to see gains in your Handstand journey. Plain and simple.
HOW DOES IT WORK?
---
I don't believe in complex Coaching packages, so my approach is super simple.

Our first engagement together is a Handstand Coaching Assessment. It's a 60-minute video call where I will completely analyze and break down your Movement, Shape, Strength, and Balance, along with your entries of Scissor, Tuck, and Straddle.

After this 60-minute diagnostic evaluation, I will write you a full 4-week program, so you can start to build your regimen over the next month. We will do 1-on-1 check-in video calls at week 2 and 4 to track your progress.

This 60-minute consultation + 4-week personalized program + 2 video sessions is $250 USD.

After 4 weeks of your personalized training protocol, we'll decide which package is the best option for you moving forward!
---
OPTION #1: THE ESSENTIALS PACKAGE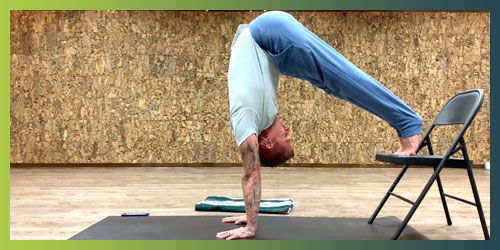 PACKAGE INCLUDES
* Skill & Conditioning Regimen specific to you!
* Written workout schedule to keep you on task.
* Bi-Weekly Follow-ups - 45-Minutes each
* Email support available
* Focused on building foundations!
---
OPTION #2: THE ELITE PACKAGE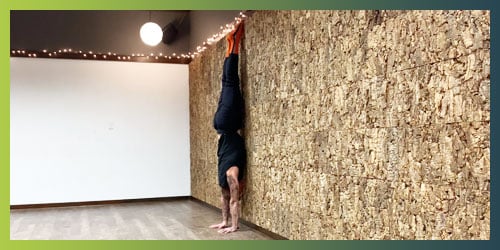 PACKAGE INCLUDES
* Everything from ESSENTIALS
* Weekly Follow-ups - 60-Minutes each
* Email + Phone + Video support
* FREE IN-PERSON TRAINING - Details below.
* Focused on advancing skill progressions!
---
The free in-person training is one of the best perks of going with the ELITE package. The only requirement is that you provide your own travel and lodging to Denver, CO. I will provide the training space, and all required equipment.

The training will span 3 days and we will train roughly 3-4 hours per day, broken up into a morning session, and an afternoon session.

Weekends usually work best for this, Friday - Sunday, but if you'd prefer to work together during the week, we can absolutely do that as well.
INVESTMENT
---
Your online Handstand Coaching packages range from 3 - 12 months, depending on what level of support you're looking for.

So if you're ready to commit to a Professional Coach, and take your Handstand to the next level, I want to make this a super easy decision for you.

FULL DISCLOSURE: Both the Essentials and Elite packages come at fixed monthly costs, with discounts only being given to students who commit to longer-term engagements of 6 or 12 months.

Unlike my pre-recorded online courses, this 1-on-1 Handstand Coaching is a much more intimate relationship, and requires a great deal of timeliness and accountability from both parties.

So just to keep things as transparent as possible, here are the 2 different Handstand Coaching options:

---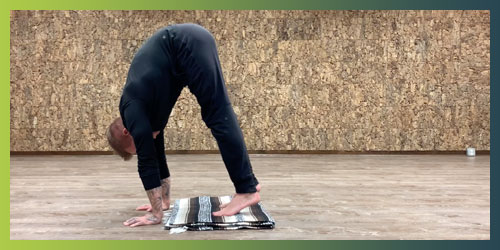 ESSENTIALS - $500/MONTH
3 Months = $1500
6 Months = $2500 (1 Month FREE)
12 Months = $5000 (2 Months FREE)

*Payments made in 1 or 2 installments
---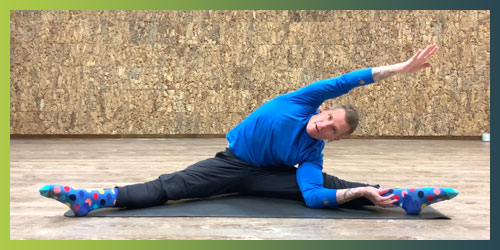 ELITE - $1000/MONTH
3 Months = $3000
6 Months = $5000 (1 Month FREE)
12 Months = $10000 (2 Months FREE)

*Payments made in 2 or 3 installments
---
No matter what package you end up going with, the initial Handstand Coaching Assessment is going to give you all the tools you need for your next 4 weeks of training, along with your personalized program written just for you!

Grab your spot now because once I hit 10 students, enrollment will close for at least another 3 months. I can't wait to connect with you!
SIGN UP!
HANDSTAND COACH: KYLE WEIGER
---
Here's a little snippet regarding my philosophy and training approach.
If this page has sparked something inside of you, and really has your wheels turning, then I want you to get started with your Handstand Coaching Assessment.

This 60-Minute intro call + 4 weeks of programming + the 2 follow-ups is the perfect starting point for our coaching relationship. We'll get to know each other quite well over the 4 weeks, and will get hyper-focused on your goals!

Click the button below and let's get our initial call scheduled!
SIGN UP!
IT'S TIME TO TAKE YOUR TRAINING TO THE NEXT LEVEL. LET'S DO THIS.